Explorer Vessels
Designed for explorers and made for adventure, our vessels have been created to meet the requirements for true explorer vessels in the 20 to 30m range. Designed from the ground up to take you to wherever your next great adventure lies with a reliable and capable platform. On almost every level, Arksen vessels beat the competition. In terms of engineering, efficiency, range, environmental impact, life-cycle management, usage opportunities and maintenance, the Arksen Series stand out. Interior layouts can be reconfigured for leisure, research and commercial purposes. Through the infusion of the latest technologies and ownership models, we have created a series of platforms to inspire the next generation of explorers to embark on their dream adventures.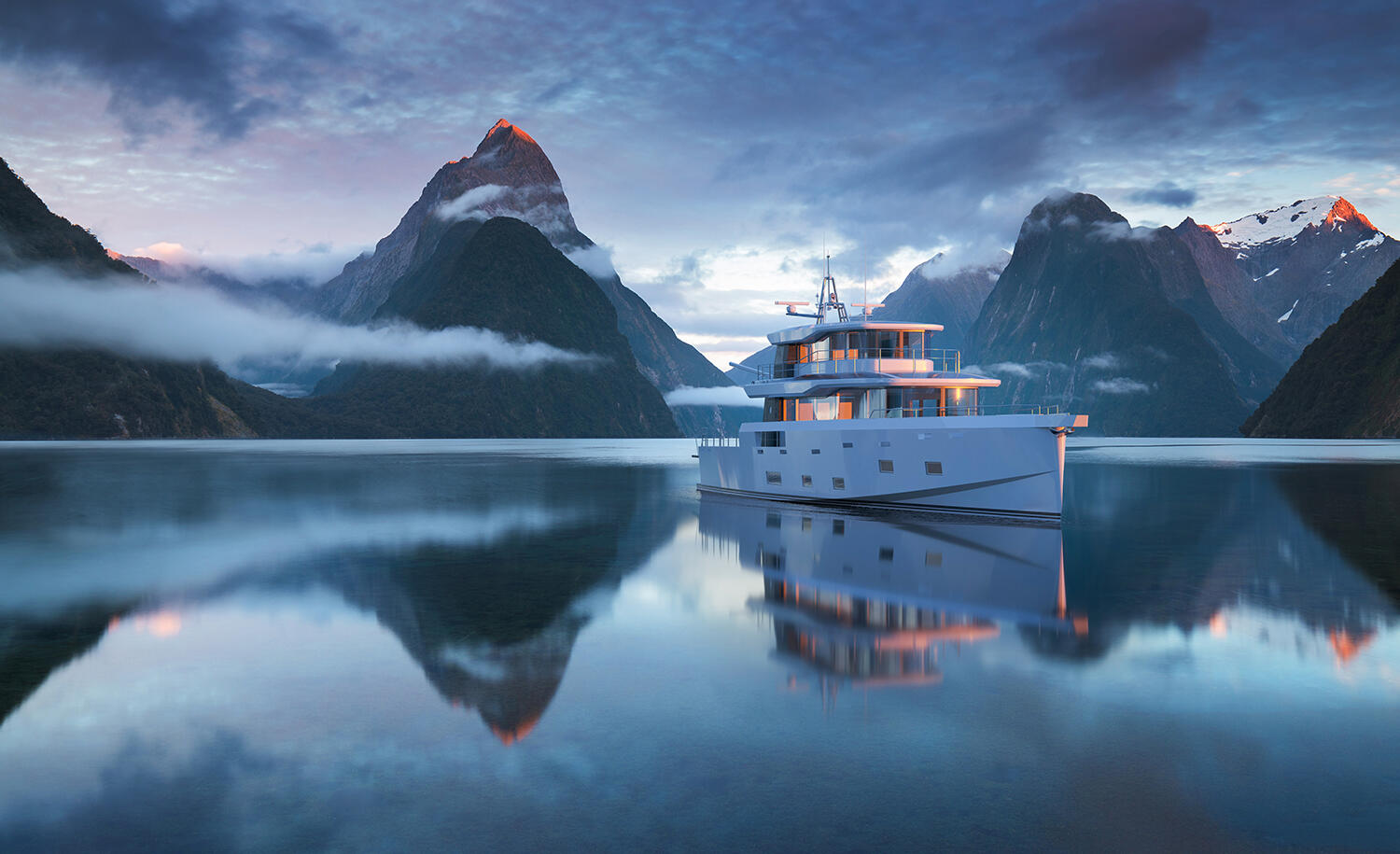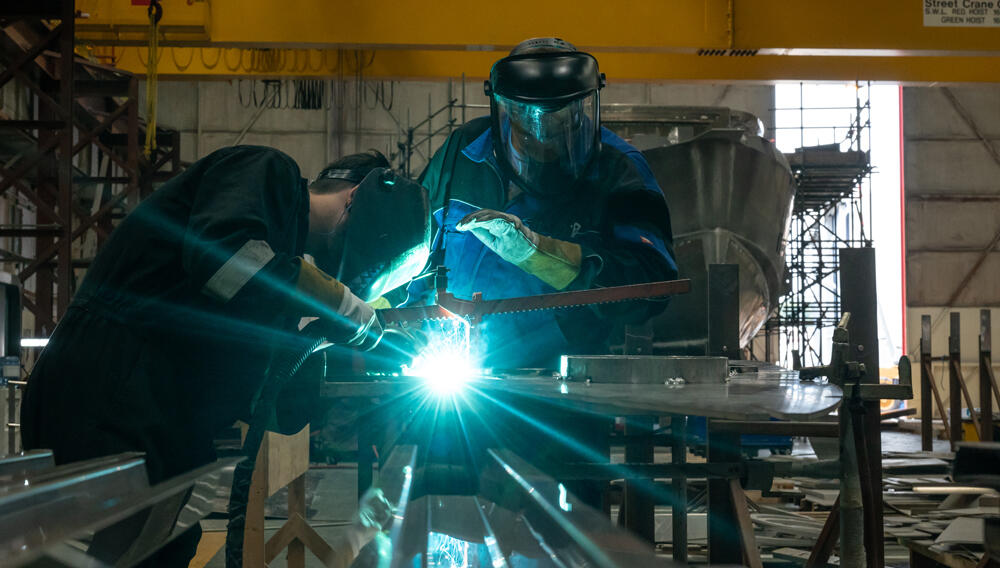 Arksen 85s in Build
Arksen now have two explorer vessels in build at Wight Shipyard in the UK.
About Explorer Vessels
Safety
A serious 'go-anywhere' explorer vessel needs to be designed with vessel/crew safety as a priority, giving owners the peace of mind to be self-sufficient for long periods in remote locations. To underline this commitment to safety, Arksen vessels as standard, are designed and built with MCA Cat 0 (unrestricted) certification, which is well in-excess of the compulsory requirements of a sub-24m recreational boat. Most competitors in this size range, for boats sold within the EU build to RCD; a less onerous standard. Boats sold outside the EU often do not require any certification and are therefore sold as such.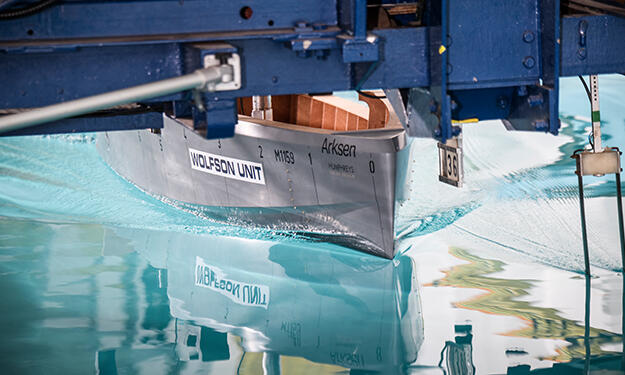 Efficiency
The Arksen hull design is developed by Humphreys Yacht Design, who have extensive experience in the design of super-efficient racing yachts, as well as long-range cruising yachts. As well as superb handling characteristics and ocean-going seakeeping, this provides an extremely efficient hull, leading to reduced fuel consumption, lower running costs and lower emissions. This makes Arksen boats both less costly to run and less costly to the environment than the competition.
Stability
Arksen vessels are built to have stability in excess of MCA rule requirements. Hulls are extensively sub-divided to provide multiple watertight boundaries, so that in the event of a collision/flooding, the vessel will maintain its buoyancy and ability to safely return to a place of refuge. Arksen vessels have 180 degrees of positive stability in all likely operating displacements. This means that in the extremely unlikely event that the boat were to be knocked-down, she will always return to the upright position.
Genuine 'explorer' credentials
Long range, highly efficient, extra-robust construction in all respects, high fresh water storage/production capacity, extensive stowage for provisions and waste. Mooring/anchoring equipment to cope with a wide range of conditions. Fire and safety equipment, along with high level of damage survivability, to provide Owners the confidence to be more independent.
Range
Because of Arksen vessel's efficiency, their range is more than others can achieve and those that come close, need to carry significantly more fuel to do it. Up to 7000 mile range on the 85.
Versatility
The base vessel is designed to allow a number of usage profiles, whether as a yacht for short trips in the med, a serious expedition to remote parts of the world or as a platform suitable for mounting scientific research or media production expeditions.

Reliability
All critical systems onboard Arksen vessels have at least dual redundancy. Equipment, materials and arrangements are chosen based on the highest standards of quality, robustness and maintainability, from suppliers with extensive support networks.