About Arksen
Arksen is a marine adventure company designing and building exceptionally capable marine exploration vessels. We aim to create the world's largest privately owned research-capable fleet and to inspire a new generation of explorer, sailor, adventurer and scientist; motivating them to go further, for longer and in support of projects that empower global audiences to better understand, protect and nurture the world's oceans.
Responsible
The ocean is the heart of the planet, lying at the core of earth's stability. We find ourselves on the cusp of profound change, where the entire marine ecosystem is under threat, without a clear understanding of the potential impacts, largely because of a lack of research. The biggest single issue facing ocean science and discovery today is not a lack of willing people; it is a lack of funding and infrastructure to support it.
Arksen aims to solve this most pressing of problems; the availability of sea time on vessels that are suitable and allocated to research. Working with Nekton, Ocean Family Foundation, EYOS and Boat International we are creating the world's largest privately owned research-capable fleet through the Yachts For Science platform. With the goal to bring together yacht owners and crew with marine scientists, researchers and content creators and provide access to the oceans. This is achieved by utilising the thousands of yachts that are travelling the globe as platforms for research.
In support of these goals we established Arksen Philanthropy, comprising of three core elements designed to create the infrastructure for ocean access and generate funding for marine research, legal and educational projects. The Arksen initiative, 10% for the Ocean, is a simple concept: an open invitation to individuals, families, and organisations around the world to dedicate 10% of their charitable giving to ocean philanthropy. Today, the ocean receives less than 1% of all global charitable giving1, making it the least funded of the UN's Sustainable Development Goals (SDGs). Discover more here.
Experiential
We live for the experiences that our machines enable, and adventure is the lifeblood of our company. As climbers, sailors, skiers, divers, surfers and kiteboarders getting off the beaten track is in our DNA. It is what life is all about. So to maximise these opportunities for our community, we set up the Arksen Explorers Club which offers both custom and curated expeditions, a collection of adventures that are designed to enable friends and families to explore the worlds wilder lands and oceans. To deliver these initiatives, the Arksen team have created an incredible itinerary of experiences and built an inimitable network of adventure professionals.
In the moment
Now is the time to get out there. Now is the time to change the way we travel the world. Now is the time to choose more sustainable and exceptional products that are designed with their full life cycle in mind. Now is the time to take that journey of a lifetime, why wait?
To open up more opportunities for people to embark on life-enhancing adventures and work with us to help change the world, we set up our shared ownership program. The Arksen Explorers Syndicate is designed to allow like-minded adventurers to club together to share costs. This helps ensure that another key part of our mission is achieved – that Arksen vessels do not sit in marinas for 90% of the time but get used to the full potential by our community.
Pioneering
By harnessing the latest hybrid propulsion technologies, coupled with state of the art control and monitoring systems, our vessels are at the forefront of a revolution within the marine industry and a new approach to offshore passage making. Our focus is on creating the bedrock for a new wave of sustainable marine adventure that has respect for our earth's ecology at its core and our choice of materials, technologies and processes all start from this simple concept. Our design process has been developed to minimise environmental impact and optimise recyclability at the end of life.
In summary, we are trying a different approach – one that is rooted in sustainability and the joy of experiences rather than ownership alone. As we like to say, ownership of an Arksen is not a status symbol. It is a statement of intent. We hope that our vessels will have a profound positive impact on the lives of their owners.
In the words of Thor Heyerdahl "Borders? I have never seen one. But I have heard they exist in the minds of some people."
Team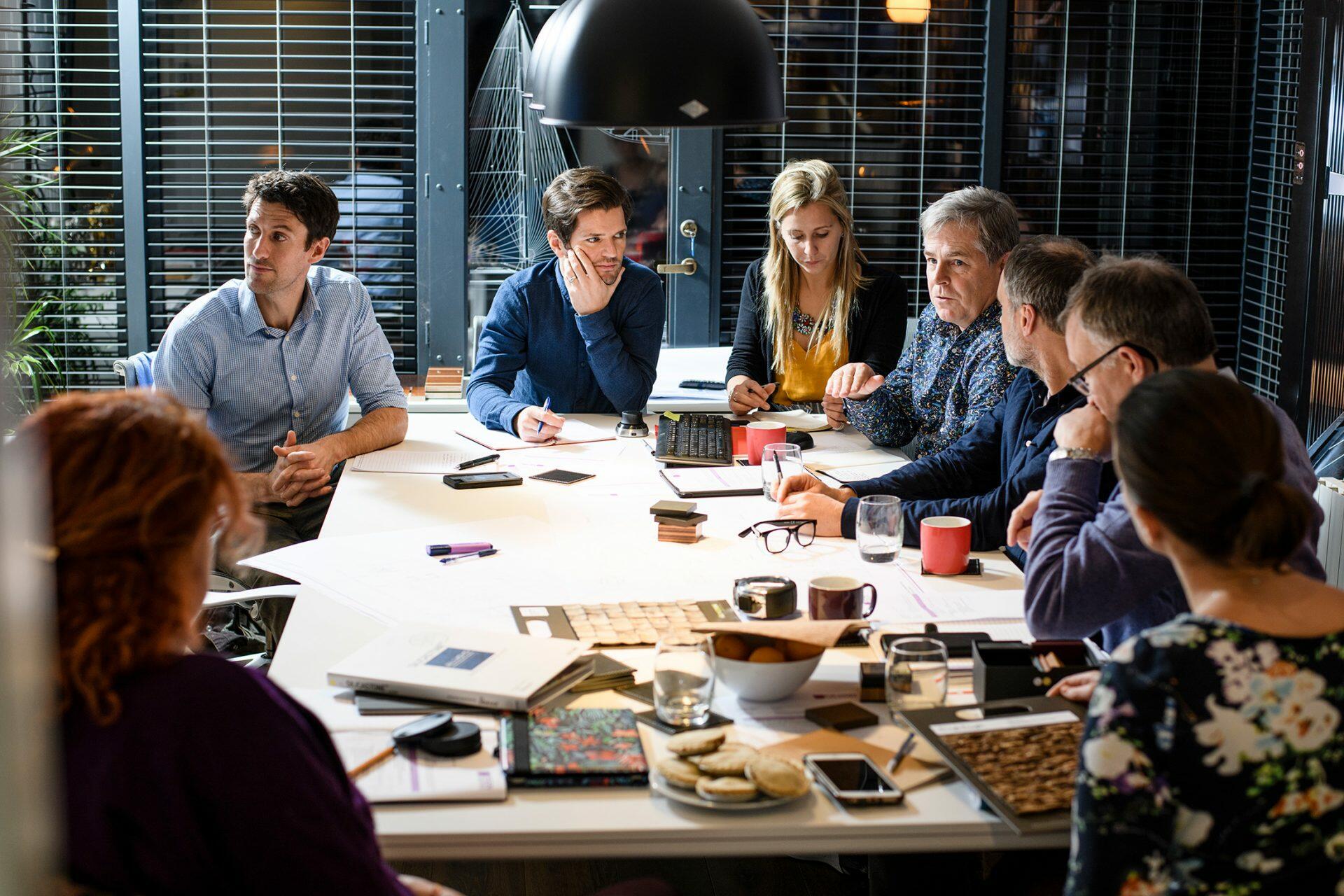 To achieve our vision, we have assembled an exceptional team from across the marine, aviation, and technology sectors and formed deep partnerships with world-class naval architects, technologists and shipyards.
Jasper Smith
Chairman & Founder
Jasper is a seasoned and successful entrepreneur, founder and chairman of a number of companies in the games, technology, finance and engineering sectors including; PlayStack, PlayJam, Arksen and Vala Capital. Jasper has spent a lifetime adventuring at sea and on land. He sailed from Sydney to Alaska, via Kamchatka in Russia and climbed all of the major volcanoes along the way.
Sophie Damman
Founder
Sophie is an accomplished designer who has a passion for the oceans and their conservation, starting Arksen to encourage a new wave of scientific philanthropy.  
Ewan Hind
Chief Operating Officer
Ewan has 25 years of commercial experience gained across a range of marine industry sectors. He is a qualified chartered engineer, naval architect and large yacht captain, and with over 100,000 sea miles including circumnavigating under sail, has a wealth of operational knowledge.
Asker Fawmy
Chief Financial Officer
Asker is a qualified accountant with 15 years of experience in business partnering, financial leadership and project management roles. Asker has in- depth knowledge of statutory accounts, taxation, equity and property funds, corporate finance and risk management.
Jim Mair
Technical Director
With a background in the design and production of commercial vessels, built to operate in harsh environments, Jim will oversee the technical development of Arksen vessels; from conception through to delivery and beyond.
Olly Hicks
Executive Director – Arksen Philanthropy
Drawn to the sea from a young age, the fascination with what lies beyond the horizon and a dream to row across the Atlantic from the age of 13 which he realized aged 23 – he now seeks to push the boundaries of ocean adventure & human endeavor even further.
Dominic Byrne
Sales & Marketing Director
Dominic has over 25 years' experience in the luxury marine and data communications industries, providing hands-on leadership to sales and marketing teams and building out businesses both domestically and on the international stage.  An adventurer by nature, he has lived abroad and travelled extensively. His passions include Rugby, Ski mountaineering and sailing.
Eleanor Briggs
Head of Marketing & Creative
Eleanor is a highly experienced marketing professional with a background in the UK luxury marine sector. With a passion for the outdoors, Eleanor uses her Masters in Global Marketing to help connect adventurers with their dreams of crossing the globe by sea.
Donald Hung
Digital Marketing Lead
Donald has a decade of experience in the digital design and marketing industry. With a passion for creative design enriched him with a unique perspective, conducting UX research to feed into marketing strategy, delivering stunning, customer-centric marketing campaigns. 
Matthew Morgan
Client Project Manager
Matthew has over 30 years' of project management, and extensive experience in yacht-building and yard management for a number of high profile yacht-building companies in Asia and Europe. In his spare time, Matthew and his family use a Seaward 23 motor yacht to explore locally, and together with his wife manage a number of rental properties both in the UK and New Zealand.
Rob Vankalsbeek
Technical Project Manager
Chartered Engineer, Rob, has over 20 years experience working in the marine industry, primarily in yacht-building, but also on commercial vessels and defence contacts.
His projects have involved custom-new-builds, small series and refits in a number of different countries. Prior to his shore-based work, Rob had been sailing for 10 years on private yachts and commercial sailing vessels.
George Johnson
Project Engineer
After obtaining a degree in naval architecture, George joined a large global marine consultancy, working from offices in Southampton, London and Singapore. In his role as a project engineer, George works with the technical team to produce 3D models and 2D drawings of various parts of the boats from standard features to specific customer requests, liaising closely with Arksen's design and build partners. With a love of the outdoors, George enjoys competitive sailing, rock climbing and cycling.
Samantha Maybury
Designer
Samantha is a designer, passionate about sustainable living, and the development of sustainability in design with the manufacture of yachts and innovative products. Since graduating Product Design Engineering with honours, Samantha has worked in the marine industry for the past four years, and brings a wealth of ideas and creative thinking to Arksen. In her spare time, she enjoys 3D printing and riding her homemade eBike.
Marcus Munt
Sales Manager – Explorer Series
Marcus has worked in the marine industry for over 17 years, and understands the importance of client needs, working with them to realise their vision, and leveraging his large network of industry and complementary contacts to provide more holistic solutions.  Marcus has a passion for travel and has sailed to Russia and explored glaciers in New Zealand.  He also enjoys skiing, rugby, motorsport and has taken part in several car rallies around Europe and North Africa.
Contact Me
James Harris
Sales Manager – Adventure Series
As Sales Manager of the Adventure Series, James leans on his 20+ years of experience in the marine industry to help owners get the most out of their boats. James was a professional racing sailor for 10 years before moving into sales for major yachting brands. James loves to travel and has lived and worked in South America and Australia. He enjoys sailing, rugby, NFL and plans to learn SUP/wing foiling.
Contact Me
Rosie O'Donnell
Event & Boat Show Coordinator
Rosie is a highly competent project manager with a taste for adventure, born from a childhood raised in Canada and Arabia, Rosie has crossed the Atlantic 5 times circumnavigated the globe, she is a qualified yacht rigger and sailor, which contributes to her extensive knowledge of the marine industry.
Partners
In developing Arksen we ensured that all the key partners were located in close proximity of each other and that they supported building in the UK. Our partners are some of the most accomplished and recognised brands in the industry.
Our Inspirations
Everyone needs role models and we are no exception. These intrepid explorers tirelessly worked to prove that their theories were correct, creating new technologies and methods along the way. For each of them the romance of adventure was very much alive, and we wish to follow in their footsteps.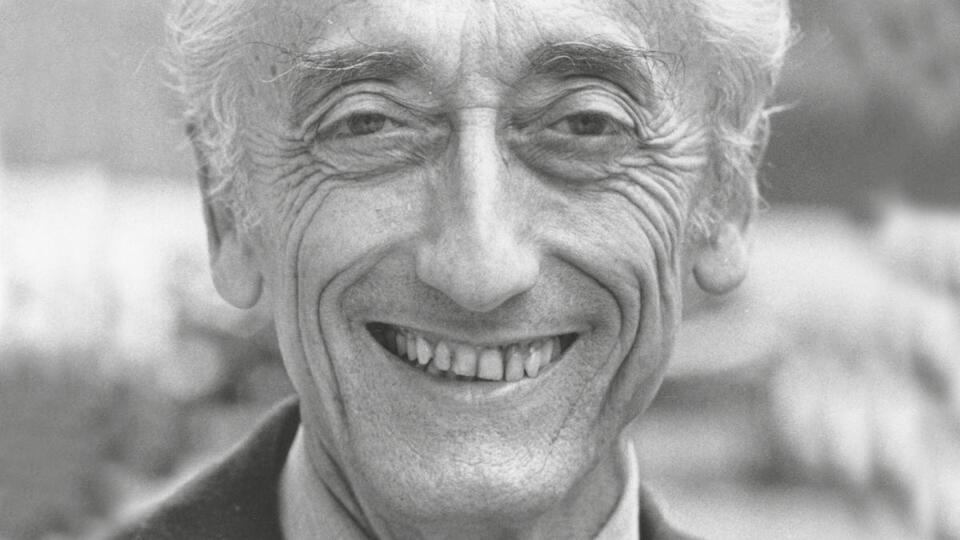 Jacques-Yves Cousteau
Jacques-Yves Cousteau was a French naval officer, explorer, conservationist, filmmaker, innovator, scientist, photographer, author and researcher who studied the sea and all forms of life in water. He co-developed the Aqua-lung, pioneered marine conservation and was a member of the Académie française.
Fridtjof Nansen
Fridtjof Nansen was a great Norwegian explorer, scientist, diplomat, humanitarian, and Nobel Peace Prize laureate. In his youth he was a champion skier and ice skater. He led the team that made the first crossing of the Greenland interior in 1888, traversing the island on cross-country skis and led the famous Fram expedition to sail to the North Pole.
Bill Tilman
Bill Tilman was an English explorer, sailor, mountaineer and one of the finest travel writers of the last century. He is known for his many heroic climbing and sailing expeditions around the world and was an important pioneer of ecological adventure and exploration. He was one of those rare people who considered the journey itself as the adventure.
Thor Heyerdahl
Thor Heyerdahl was a Norwegian adventurer and ethnographer with a background in zoology, botany, and geography. He became famous for his incredible Kon-Tiki expedition in 1947, in which he sailed 8,000 km across the Pacific Ocean in a hand-built raft from South America to the Tuamotu Islands.
Alfred Wallace
Alfred Russel Wallace was a British naturalist, explorer, geographer, anthropologist and biologist. He discovered the theory of evolution by natural selection, was a leading expert on the geographical distribution of animal species and is sometimes called 'The father of biogeography'. Alfred embarked on many adventures, collecting specimens, detailing languages, geography, and the flora and fauna along the way.